Author:
Jennifer Keegin
Think you'd like to be part of an ACUI – Association of College Unions International Conference Planning Team?
Applications are now being accepted for the New Orleans Conference in 2016!
I was lucky enough to be a part of the 2008 NOLA CPT and I'm telling you – it's a good time. If you have any questions at all about what it's like etc. let me know!
Doing community service for Catholic Charities. Remember, this was in 2008, only two years after Hurricane Katrina. We had the first conference-wide community service project where we all went to different parts of NOLA and helped in different ways. It was amazing.
Image Posted on Updated on
Props go to Stacy Oliver-Sikorski for posting this morning on Facebook.
Ah, now THIS lady knows what she wants. I'm digging her gold necklace and the fact that she's got her hand in her pocket. Classy. I love some good pockets for putting my hand in. Seriously, I'm not joking. I wish every single pair of pants, every skirt, every nightgown I owned had pockets. Anyway, I digress.
This image was tweeted to me by the good folks at The Retro-Computing Society of RI – preserving and restoring historic computers.
The NVAX incorporated the pipelined performance of the VAX 9000 and was the fastest CISC chip of its time. The VAX 6610 system (shown here) delivered 83 transactions per second, boasting better performance than RISC based systems from IBM or HP.
Here are two new resources to check out: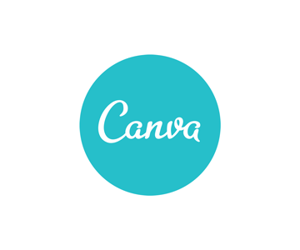 Design shouldn't be hard but somewhere along the way we became bogged down with expensive, complicated software that put design out of reach for most people. Canva is here to change that, with a tool that makes design simple for everyone.
SlideIdea is a free app that redefines the presentation experience. SlideIdea follows three core beliefs: creating slides should be fast, presentations should be engaging, and sharing should be easy.
Finally took the time to list all of the 30+ College Union and Activities Discussion podcasts that Mike Coleman and I recorded for two years of our lives (if not more) and listed them all out on a page that can be accessed from the menu above. It was amazing experience and the topics are of course still very relevant today.
My picks for the best of CUAD Podcast:
01:01
#cuad Podcast #9 - Women Leadership in College Union Management Mike and Jennifer will be chatting with a panel of women student union Directors about various topics including work life/balance, and advice on being successful in the field of College Union management. by BreakDrink in Education 2 years ago [Amazing panel, amazing experience - I learned so much.]
00:53
#cuad Podcast #012 – Grad Students Panel Mike and Jennifer will be chatting with a panel of Grad Students about various topics including work life/balance, challenges of being a grad student, and resources for students interested in Student Affairs by BreakDrink in Education 2 years ago
[Again, great panel, something different we wanted to do and it was a hit.]
00:53
CUAD@ACUI Join Jennifer and Mike LIVE from the ACUI Annual Conference in Boston. by BreakDrink in Education 2 years ago
[Taping this live and chatting with people as they walked by was my New Year's Eve Kathy Griffin and Anderson Cooper moment.]
00:51
CUAD Vol. 3.8 The Return of Marsha Join Jennifer and Mike as they speak with the Executive Director of ACUI Marsha Herman-Betzen. by CUAD Podcastin Education 7 months ago
[Anything with Marsha is the BEST.]
If you like my Tech Ladies on Tuesdays, you should follow this Pinterest Board. Women in Computer Ads.
I love that this week's Tech Lady actually comes with some background. Okay, so it's the computer that has the background – but at least we know this IS a computer and not a air conditioning unit. And man, the relationship between this lady and this machine…it must be powerful. She has kicked off her shoes, she's lovingly looking up at Vax (the machine's name). Vax must have saved the day for her…again. Good job VAX.
This image was supplied this week by the folks that run The Retro-Computing Society of RI – preserving and restoring historic computers. (Open house on the 3rd Saturday of each month.) My image for next week came from them as well – so hats off to this awesome group!
Here's the skinny on this machine: 1988. The first offering in the VAX 6000 series was the midrange VAX 6200, which was built on three key technologies: the DIGITAL CMOS VLSI VAX processor (the CVAX chip), a symmetric multiprocessing hardware and software environment, and the VAXBI I/O interconnect.
I'm humbled and honored to announce that I will be presenting at this year's National Conference for College Women Student Leaders sponsored by NASPA and AAUW.
Programs like the one you have proposed will help college women student leaders bring innovative ideas to campus and to find their voice. Your program was selected as one of approximately 55 programs that will be presented at this year's conference.
I will be presenting "Personal Accountability for Success" and it's a session that I've presented before at NACA and ACUI Conferences (but not in years) so I'm excited to be pulling out the information, finding a new way to present the material, and giving these women leaders a new way of looking at their choices and ultimately their successes.
I took a look at the agenda for the conference and was very excited to learn that Chelsea Clinton will be speaking. I just saw her on The Tonight Show with Jimmy Fallon and was interested to hear about the work she's been doing with the Clinton Foundation.
Over the past 12 years, the Foundation has built partnerships with governments, businesses, NGOs, and individuals everywhere to strengthen health systems in developing countries; fight climate change; expand economic opportunity in Africa, Latin America, and the United States; and help Americans live healthier lives. Additionally, Clinton Global Initiative members have made more than 2,800 Commitments to Action to improve more than 430 million lives in more than 180 countries.
It sounds like an amazing opportunity for these women and I'm also hoping to see if we can get some women from Binghamton University to attend.
If any of you out there reading this are attending or presenting – let me know so we can connect!
Here's more about the conference:
NCCWSL is where college women make their future what they want.

As America's premier conference for college women, the conference provides a transformative experience for attendees and prepares them to be the next generation of leaders. Each attendee becomes a part of the 29-year legacy of the conference.
Join AAUW and NASPA as we host the nearly 1,000 college women from every state and from around the world, from June 5–7, 2014, at the University of Maryland, College Park.
At this two and a half day conference, students
Choose from more than 50 workshops that prepare them for life after college.
Make connections for life.
Discover their future from more than eighty graduate schools and employers, and
Gain the confidence and skills to return to their campuses and communities ready to take action.
Recently a chain of motivational emails has been going around the region and our university and someone sent me this. I had to share because it really paired nicely with my rant from last week regarding social media and self image.